What I Bring to the Table
Distinctive Voice
I'm the guy you call when you want writing with personality, a point of view, a wink. You can hire me to write catalog copy, but if that's all you need, better to find some kid for $20 an hour.
Finding the Story
You've got to construct (or at least imply) a narrative that surrounds and makes memorable the thing you want them to learn. If you don't, they'll swat you away like an incoming fly and forget you were ever there.
Research and Planning
Sometimes you need information researched and presented in a way that enables your team to make an informed decision. I've done professional research since my days as an investigative reporter.
Strategic Clarity
All messages should exist in a strategic context, I understand that context and contribute to it. The result is communication aligned with your goals.
Bad writing costs more than good.
The hardest thing is attracting the right audience and holding its attention. It requires a sense of who is listening, a commitment to delivering value with every contact, and the ability to make even the most basic message fresh. Fail to do that, and no matter how little the writing costs, it was too much.

I'm a writer. I'm capable in video production, design, social media, and web development. I do creative direction and project management. But really, I'm a writer. I approach problems as a writer approaches a blank page – with simmering optimism about what's possible. That's why my clients hire me, and it's why you should, too.
Originality

Wit

Perspective

Words
Latest news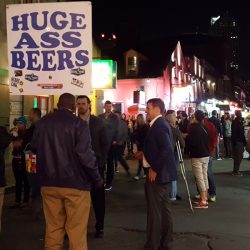 "So, you're a writer." "Yes, among other things." "What do you write?" "Lots of different things." "Like, plays?" "Not plays. Magazine articles. Speeches. I ghost some op-eds for politicians." "I hate politics." "A lot of people do." "Not as much as me. You should write a thing about how much I hate politics." "Really?" "Yeah.[…]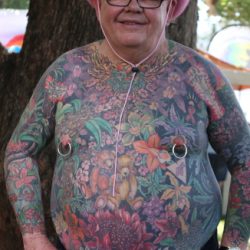 Here's something I love that I haven't been able to squeeze into anything: Lisa Carver, PhD, is an assistant professor in the School of Kinesiology & Health Studies, Queen's University, Canada. Earlier this year she published the results of a study she constructed to determine people's estimates of how old they feel. That is, as[…]
Previous
Next