The Basics
Understand what I do in five minutes or less.
PARALLAX EFFECT
Create memorable pages with smooth parallax effects that everyone loves. Also, use our lightweight content slider offering you smooth and great-looking animations.
Long-Form
Carrying flow through a few thousand words.
CUSTOM CONTENT BLOCKS
Showcase your team, products, clients, about info, testimonials, latest posts from the blog, contact form, additional calls to action. Everything translation ready.
GO PRO FOR MORE FEATURES
Get new content blocks: pricing table, Google Maps, and more. Change the sections order, display each block exactly where you need it, customize the blocks with whatever colors you wish.
Tom Johnson
A guy with a resume and nothing to show for it.
Writing is more than words.
It's a map
that guides us to what's next.
I'm a writer. I'm capable in video production, design, social media, and web development. But really, I'm a writer. I approach problems as a writer approaches a blank page – with a keen sense of the possibilities and anticipation of what can exist when the work is done. I have written advertisement, film scripts, television shows, journalism, advocacy, business plans, and comedy. All good writing is story, and I take pride in a job well done no matter what the idiom. My bottom-line on work is that there's nothing better than a team really clicking on a valuable project, and not much worse than a project sliding downhill.
YOUR SKILL #1

YOUR SKILL #2

YOUR SKILL #3

YOUR SKILL #4
Latest news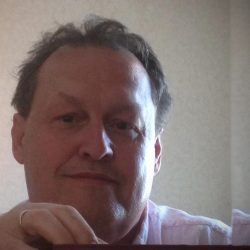 Words words words words Words words words wordsWords words words words Words words words wordsWords words words words words words words words

Welcome to WordPress. This is your first post. Edit or delete it, then start writing!
Previous
Next